1-866-950-8710
24x7 EXPERTS
Payment Plans with Affirm
Affirm allows you to spread your purchase over time with fixed monthly payments. Just select financing with Affirm at checkout
Product Experts
Talk or chat with one of our friendly experts and ensure you order the right product for your needs. Average call wait time is less than 1 minute
1-866-950-8710


Introducing Affirm Payments
0% APR Financing
Choose Affirm at checkout and pay over 3 or 6 months with rates as low as 0% APR.* Offer expires October 2nd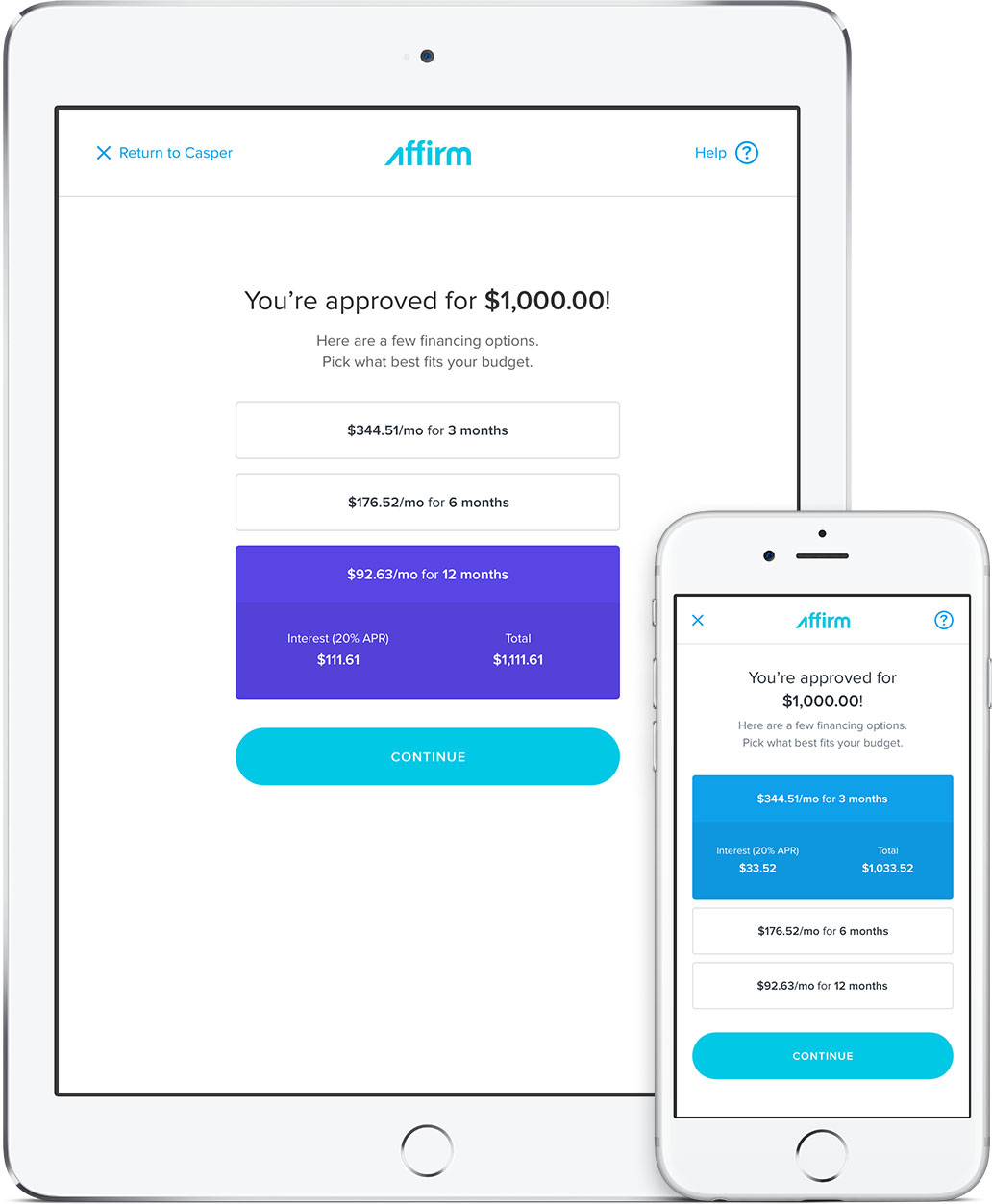 *Offer is valid from 12:01 AM CDT September 29th, 2016 through 11:59 PM CDT October 2nd, 2016. Previous purchases are ineligible for offer. Offer is subject to change at any time. Pay over 3 or 6 months with financing rates from 0-30% APR, or pay over 12 months with financing rates from 10-30% APR when you complete a purchase using Affirm. Eligibility for financing and rates are based on applicant's creditworthiness. Affirm loans made by Cross River Bank, a New Jersey-chartered bank, member FDIC.
EdgeStar has been revolutionizing the beverage appliance market by creating high quality and innovative products. The EdgeStar brand has been known for their well-made designs and offering a variety of products to increase the quality of your everyday life on the go. From residential to commercial grade Kegerators to varying types of Beverage Coolers, EdgeStar products do not disappoint. EdgeStar sets an appliance standard of delivering high valued products at an affordable price with exceptional customer service.
Shop All EdgeStar
Top Selling EdgeStar Products
We Give You More:
Better Prices. Better Selection. Better Service.
Free Shipping
Free standard shipping on 1,000's of items.
30 Day Returns
Return items 30 days from purchase. Details ▸
17 Years of Service
Owned and Operated in America since 1999.
We Give You More
Free Shipping
We offer free standard shipping on thousands of products**. This is designated on each product page. Shop and you shall find.
60 Day Returns
Return most items up to 60 days from purchase. See our full policy for details.
16 Years of Service
Owned and Operated in America since 1999.
Helpful Product Experts
Our friendly experts are happy to make product recommendations and answer your questions. Call 1-866-950-8710.
---
** Certain items do not qualify for free shipping.
EdgeStar Appliances
Since the early 2000's, EdgeStar has been engineering multi-functional products that revolutionize the appliance industry and simplify our everyday lives. Supplying everything from five-star kegerators to unparalleled beverage coolers, this transnational brand is well known for their innovative European-styled design that seamlessly blends into your space. Their emphasis for quality is apparent—when you purchase from EdgeStar you know exactly what expect. A beautifully designed, reliable appliance.
No matter the location or purpose, EdgeStar's world-class kegerators are engineered to specifically suit your needs. Whether you're looking for a home kegerator to supply the best draft beer in your kitchen, or an outdoor kegerator to transform your deck into the perfect summer retreat, EdgeStar's beverage dispensers are available in a wide range of configurations to ensure you find the perfect unit. They offer single, dual, triple, and even quadruple tap kegerators able to reach nominal temperatures as low as 33°F, chilling your brew-of-choice to the coldest degree without freezing. Some EdgeStar kegerators are only designed for freestanding use—making them perfect for events and parties—while others are built-in capable to flawlessly blend into kitchen cabinetry and home bars. With units large enough to accommodate almost every keg type and capacity, and options for digital displays or electronic control panels, these kegerators are ready to provide warranted versatility for years to come.
EdgeStar's innovative technology seamlessly translates into their beverage coolers, manufacturing some of the most advanced units on the market today. The brand uses powerful compressor-based cooling technology to create built-in and freestanding drink centers that chill your beverages to the perfect frosty degree. EdgeStar realizes your drinks should taste as best as possible, which is why their glass is tinted to reflect harmful UV rays, and why their built-in carbon filters are designed to remove any contaminating odors or particles. Their side-by-side digital beverage cooler provides a sophisticated display with its stainless steel French-swing doors and blue LED interior lighting, while offering a large storage capacity up to 160 cans. All of EdgeStar's beverage coolers are equipped with adjustable shelving to accommodate a wide range of drinks, including tall bottles and cans.
Essential additions to backyard barbecues, garage man-caves, and outside kitchens, EdgeStar's outdoor chillers are fully sheathed in stainless steel to endure the harshest environments. These units' compressors and power cords are certified for outdoor use, providing safe and reliable operation no matter the weather.
EdgeStar offers professional-grade kegerators and beverage merchandisers that are built to last, able to withstand extraneous use in commercial settings like restaurants, offices, stadiums and more.
While most ice makers are clunky, unappealing, and primarily permanent installations, EdgeStar keeps an emphasis on design and quality by engineering compact appliances that continuously provide restaurant-quality ice. Their award-winning line of portable ice makers are customer favorites and emit ready-to-serve ice in as little as 10 minutes. These environmentally savvy units are designed to re-use water from melting ice to produce more ice, minimizing maintenance to give you one less thing to worry about. EdgeStar also has a line of built in undercounter ice makers that are an ideal solution for mess halls, auditoriums, homes—anywhere in need of large quantities of delicious ice. Unlike most competitors' with high production appliances, EdgeStar's versatile design allows even their largest ice maker to be installed under-counter.
When you purchase an EdgeStar you're starting a relationship with a company that cares. Whether you need installation advice or help troubleshooting an appliance, their exceptional customer service team will assist you with all aspects of support. Spend less time worrying and enjoy things that actually matter, thanks to EdgeStar.
Have a Question? Call 1-866-950-8710
We Give You More
Free Shipping
Get free standard shipping on thousands of designated products across our site. Some items, like very large and heavy products, do not qualify at this time.
30 Day Returns
Just give us a call to return your item. Most items can be returned up to 30 days from the purchase date. For specific details please read our return policy.
17 Years of Service
We have been providing excellent customer service since 1999, from 24x7 phone support, a world-class website and learning center, and faster home delivery.
Helpful Product Experts
Talk or chat with one of our friendly Austin, TX experts and ensure you order the right product for your needs. Average call wait time is less than 1 minute.
Price Match
We are competitively priced everyday but if you do find a better deal at another authorized dealer let us know. For more details, see price match policy.
Loading Video
Welcome Listeners! Enter Your Promo Code