Send a Text Message
Access this product information directly from your mobile device, or share the product with someone else by sending it in a text message.
BSG HandCraft
Item # bci

3094351
Discontinued
Maestro Complete Beer Equipment Kit
BSG HandCraft K3COMPKIT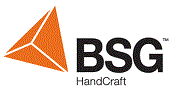 BSG HandCraft K3COMPKIT
BSG HandCraft K3COMPKIT Maestro Complete Beer Equipment Kit
Discontinued
We still have product details and accessories, scroll down to see them!
Buy Now, Take 12 Months to Pay On orders of $1,000 or more
With the Build.com Credit Card1
Description & Specifications
BSG HandCraft Maestro Complete Beer Equipment Kit
The Maestro Complete Beer Equipment Kit (K3COMPKIT) includes everything you need to have a successful brew day. Start with the extremely durable 24 gauge Stainless Steel brew pot for the mash and boil up to 5 gallons. Then use the automatic pump-action siphon for seamless and easy transfers. With a 6.5 gallon fermenting bucket and a 6.5 gallon bottling bucket, this kit has you covered from the brew all the way to when it comes time to keg or bottle your beer. And to make your brew day even easier, the kit also comes with a reusable fine mesh grain bag, 24-inch plastic spoon and floating thermometer all you need are your ingredients.
20 Quart Stainless Steel Brew Pot with Lid: Plenty of room for brewing 5 gallon batches, and with a super durable 24 gauge Stainless Steel construction
6.5 Gallon Fermenting Bucket with Lid: Large enough to securely hold a large batch of your favorite home brew during the ever important primary fermentation stage
6.5 Gallon Bottling Bucket with Spigot: Great for secondary fermentation and clarification then bottle directly from the bucket
Floating Thermometer: Use the floating glass thermometer to ensure that you are maintaining the perfect temperatures at all times
24-Inch Plastic Spoon: The extra long handle makes it easy to whirlpool during the mash and prevent boilovers during the boil
Fine Mesh Straining Bag: Strong and reusable with a fine mesh that won't allow grains to slip through for more flavor and body with less mess
Automatic Pump-Style Siphon & 5-Foot Tubing: Transferring beer has never been easier with the automated siphon that puts gravity on your side and also helps prevent oxidation
Triple Scale Hydrometer: Take accurate gravity readings before and after fermentation to measure alcohol content
Double Lever Capper: Make capping your bottles quick and easy
×
Federal Law prohibits the sale of this product
All faucets sold within the United States must be low lead compliant. This product is not.
Shipping Details
Shipping Method: Ground / Parcel
This item ships Ground or USPS. Delivery times related to these ship methods are usually between 2 and 7 business days once the product leaves the warehouse. We will email you tracking information once the product leaves our warehouse. Ground or USPS deliveries do not require a signature and may be left at the ship to location. All deliveries can occur Monday through Saturday depending on your local delivery carrier. Order must be fully processed by 12pm CST to be eligible for "Guaranteed Same Day Shipping." Orders processed after that time may ship out the following business day.
Ground or USPS deliveries do not include a guaranteed delivery date. Should you require a specific delivery date or expedited shipping options, please contact our customer service department so they may assist you with options and pricing. Call 1-855-857-3885, M-F 8am to 6pm CST.