Send a Text Message
Access this product information directly from your mobile device, or share the product with someone else by sending it in a text message.
Perlick
Item # bci

3096783
Discontinued
Perlick HP24TS-3-1R2 :: 24-Inch Dual Beer Dispenser
Perlick HP24TS-3-1R2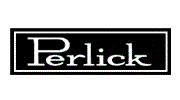 Perlick HP24TS-3-1R2
Perlick HP24TS-3-1R2 Perlick HP24TS-3-1R2 :: 24-Inch Dual Beer Dispenser
We still have product details and accessories, scroll down to see them!
Dispense Gas: CO2
Nominal Height: 35 in.
Nominal Width: 24 in.
Control Type: Digital
Dispense Liquid: Beer
Installation Type: Built-In, Free Standing
Number of Draft Towers: 1
Number of Taps: 2
With Casters: No
Depth: 24 in.
Height: 34.25 in.
Width: 24 in.
Description & Specifications
Perlick Perlick HP24TS-3-1R2 :: 24-Inch Dual Beer Dispenser
Perlick 24" Wide 2 Tap Kegerator
The elegance and quality of the Perlick 24-Inch Dual Faucet Signature Beer Dispenser is immediately apparent. Made in the USA, the dispenser showcases a high-quality commercial-grade Stainless Steel that makes up the interior and exterior of the handsome device. And when you pour your brew from one of the two 650SS Stainless Steel flow-control beer faucets, You'll know that it is perfectly chilled by the dispenser's front-vented RAPIDcool forced-air refrigeration system, which keeps your brewery-fresh beer at a constant temperature between 33 and 42 degrees Fahrenheit. Air-cooled dispensing towers keep your beer lines cold and make sure libations are perfectly chilled all the way through the faucet. Additionally, with the twist of the flow control lever on each faucet, you can easily adjust the speed of the pour, slowing down heady beers such as hefeweizens for a perfect pint every time.
The dispenser comes standard with a low profile system keg coupler, though may be fitted with additional couplers depending on the type of beer. The dispenser also features a zero-clearance hinge that allows it to fit in completely flush with any counters around it. A digital control module ensures that the dispenser is easy to set to the perfect temperature for a variety of beers. A compact form-factor offers ample room? 5.2 cubic feet? for either one 1/4 keg or two 1/6 kegs, allowing plenty of choice when deciding what refreshing drafts to keep on tap. As you open the faucet, crisp liquid will pour into your glass, air-cooled to a perfect chill between keg and faucet, and a portable drainer will catch any accidental overflow without the need for extra plumbing.
Made in the USA:
Domestic quality of design and material
Commercial grade:
Made from the highest quality of Stainless Steel
RAPIDcool:
Front-vented, forced-air refrigeration ensures the perfect brew temperature
Flow control:
Easily control pour speed with an on-faucet lever
Digital control:
A digital control module makes it easier than ever to adjust internal temperatures
Dimensions
Depth: 24 in.
Height: 34.25 in.
Width: 24 in.
Owners Manuals
You may download a product owners manual and product information below:
**Please note, Adobe Acrobat Reader is required to view pdf files
×
Federal Law prohibits the sale of this product
All faucets sold within the United States must be low lead compliant. This product is not.
Shipping Details
Shipping Method: Ground / Parcel
This item ships Ground or USPS. Delivery times related to these ship methods are usually between 2 and 7 business days once the product leaves the warehouse. We will email you tracking information once the product leaves our warehouse. Ground or USPS deliveries do not require a signature and may be left at the ship to location. All deliveries can occur Monday through Saturday depending on your local delivery carrier. Order must be fully processed by 12pm CST to be eligible for "Guaranteed Same Day Shipping." Orders processed after that time may ship out the following business day.
Ground or USPS deliveries do not include a guaranteed delivery date. Should you require a specific delivery date or expedited shipping options, please contact our customer service department so they may assist you with options and pricing. Call 1-855-857-3885, M-F 8am to 6pm CST.